Donate
Fund quality services for women and families!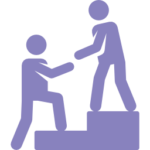 Volunteer
Play an active role helping women prepare for their new lives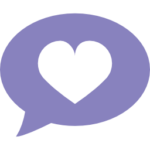 Pro Bono Services
Experienced professionals willing to provide services
You can Donate Now to Second Chance Employment Services via PayPal. Foundations and individuals have supported Second Chance's efforts since its inception, and all donations are used to fund quality services for women and families in the District of Columbia metropolitan area. Individuals and organizations seeking to support Second Chance can also send donations to:
Second Chance Employment Services
Attention: Director of Development
1875 Eye St NW, Suite 500
Washington, D.C. 20006
SCES provides highly individualized training and counseling services such as one-on-one training, bilingual and translation assistance, interview coaches to accompany applicants to interviews, and pre-placement and post-placement follow-up services for employers and employees. SCES also provides workshops that teach skills such as resume writing and assists in the completion of government and private-sector employment forms. Applicants receive training for developing successful interview strategies, engaging in successful business communications, and projecting appropriate workplace image.
New volunteers are always needed at SCES, and they play an active role such as helping women organize and prepare for their new lives. Human Resources professionals and college students seeking internships are especially encouraged to get involved with the many different opportunities to contribute.
To become a volunteer write us at info@scesnet.org or call 202-857-3282.
Experienced professionals willing to provide services on a pro bono basis are constantly needed and greatly appreciated. Services provided by dedicated professionals play an active role in assisting and preparing women for job applications, interviewing, and new employment. Dedicated individuals are needed in the following areas:
Human-Resources Consulting
Career Counseling/Training
Legal Services
Fundraising/Grant Writing
Public Relations/Media
Communications/Websites
Printing/Publication
Salon/Image Makeovers
Dentistry
Plastic Surgery
Psychologists/Counseling