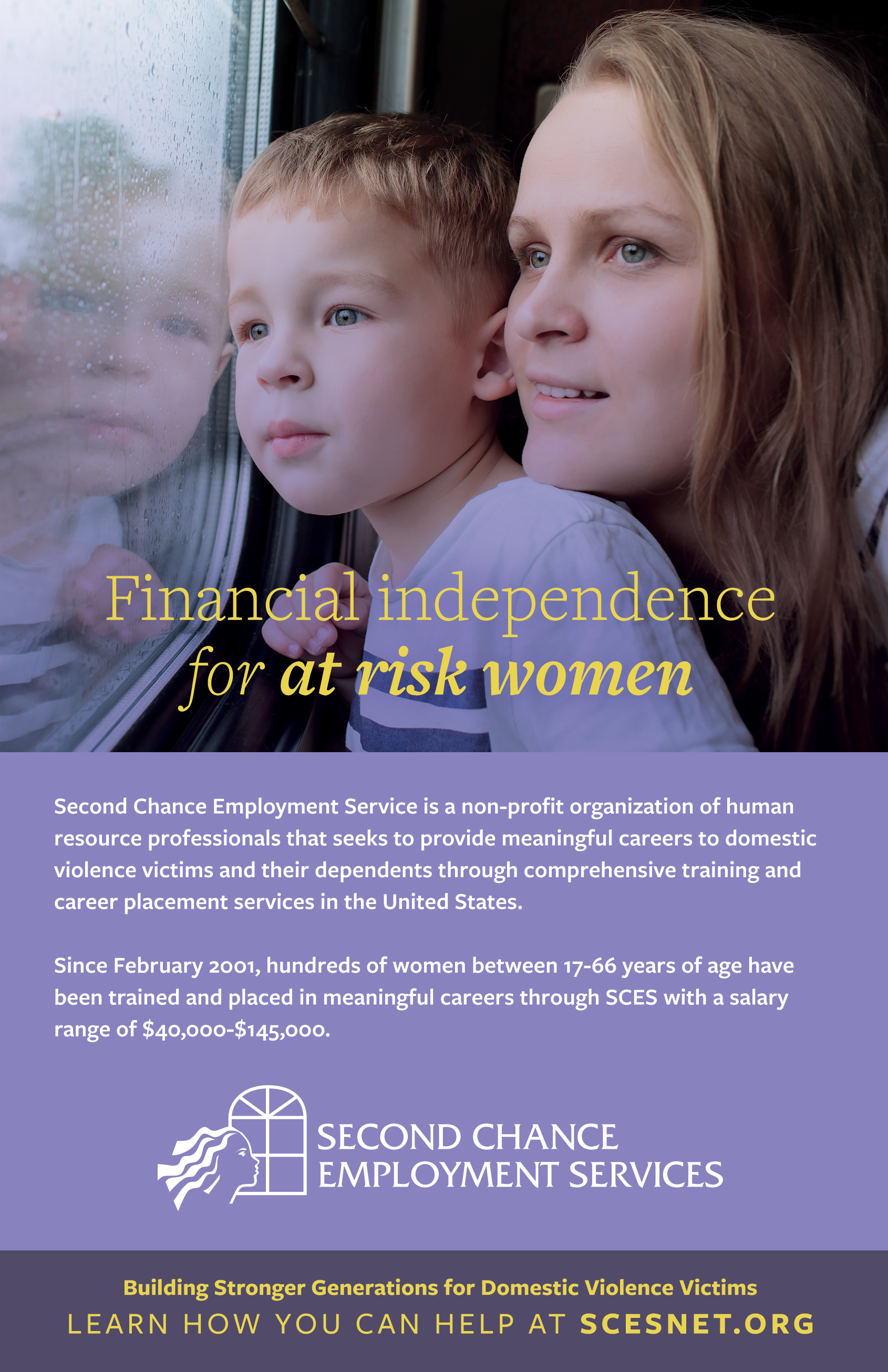 SECOND CHANCE EMPLOYMENT SERVICES (SCES) is a nonprofit organization of human-resources professionals who have placed hundreds of adults in meaningful employment positions free of charge.
OUR MISSION is to promote financial security for at-risk women and their dependents through comprehensive employment placement services.
OUR BENEFICIARIES are the abused, the elderly, welfare recipients and other financially at-risk women who seek long-term employment.